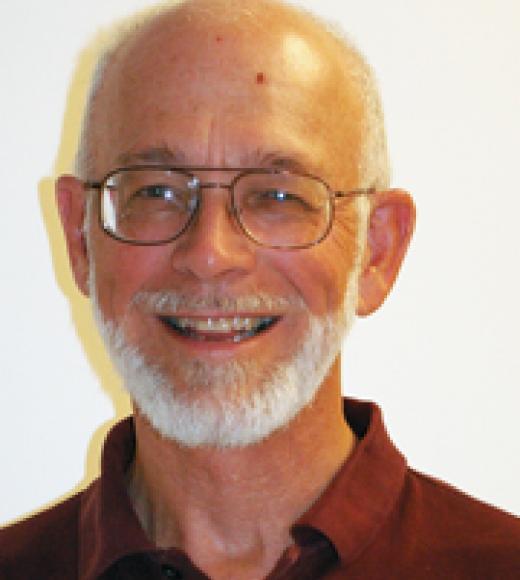 Bio
Research Interests
Enzymes of DNA repair. Identification of plants in forensic situations.
Grad Group Affiliations
Forensic Science
Plant Biology
Specialties / Focus
Cell and Developmental Biology
Environmental and Integrative Biology
Molecular Biology, Biochemistry and Genomics
Courses
PLB 111 Plant Physiology
BIS 105 Biomolecules and Metabolism
BIS 010 General Biology
Honors and Awards
Chancellor's Award for Excellence in Mentoring Undergraduate Research, 1999
Division of Biological Sciences Teaching Award, 2002-2003
Professional Societies
American Society of Plant Biologists
American Society for Photobiology
Scandinavian Society for Plant Physiology
American Association for the Advancement of Science
Degrees
1964 BS Biology California Institute of Technology
1968 PhD Cell Biology University of California, San Diego
Publications
Ben-Yehuda N, Murphy TM. 2010.  Rope from the Christmas Cave:  In search of the Talmudic hemp.  Archaeological Textiles Newsletter 50: 14-19.
Murphy TM, Ben-Yehuda N, Taylor RE, Southon JR.  2011.  Hemp in Ancient Rope and Fabric from the Christmas Cave in Israel:  Talmudic Background and DNA Sequence Identification.  Journal of Archaeological Science 38: 2579-2588.  http://dx.doi.org/10.1016/j.jas.2011.05.004
Murphy TM and Bola, G.  2013.   DNA identification of Salvia divinorum samples.  Forensic Science International—Genetics.  7:189-193.  http://dx.doi.org/10.1016/j.fsigen.2012.04.004
Ng AE, Sandoval E and Murphy TM.  2015.  Identification and individualization of Lophophora using DNA analysis of the trnL/trnF region and rbcL gene.  Journal of Forensic Sciences.  doi: 10.1111/1556-4029.12936
Adams KR, Johnson KL, and Murphy TM.  2015.  Prehistoric Puebloan yucca (Yucca) quids with wild tobacco (Nicotiana) contents: molecular and morphological evidence from Antelope Cave, northwestern Arizona.  Journal of Field Archaeology 40:310-324.  doi 10.1179/2042458214Y.0000000006
Murphy, TM, and Potter D.  2015.  Genetic distinctions among oaks in the University of California, Davis arboretum:  contributions to oak phylogeny.  http://arboretum.ucdavis.edu/research.aspx   International Oaks-- scheduled for 2017 issue.
Graham, AF, Adams, KR, Smith, SJ and Murphy, TM.  2017.  A New Record of Domesticated Little Barley (Hordeum pusillum Nutt.) in Colorado:  Travel, Trade, or Independent Domestication.  Kiva (submitted).
Shu J., Schellhorn, H.E., Murphy, T.M. 2006. Stationary phase-induction of G --> T mutations in Escherichia coli. Mutation Research 596:106-112.
Rost, T.R., M.G. Barbour, C.R. Stocking and T.M. Murphy. 2006. Plant Biology, Second Edition. Thomson Brooks/Cole, Belmont, CA, 603 pp.
Dunbar, M., Murphy, T.M. 2009. DNA analysis of natural fiber rope. Journal of Forensic Sciences 54:108-113.
Murphy TM, Belmonte M, Shu S, Britt AB, Hatteroth J 2009 Requirement for Abasic Endonuclease Gene Homologues in Arabidopsis Seed Development. PLoS ONE 4(1): e4297 doi:10.1371/journal.pone.0004297
Murphy TM, Guo Y-Y. 2010 Antimutagenic specificities of two plant glycosylases, oxoguanine glycosylase and formamidopyrimidine glycosylase, assayed in vitro. Biochemical and Biophysical Research Communications 392:335-339
Murphy TM, Ben-Yehuda N, Taylor RE, Southon JR. 2011. Hemp in Ancient Rope and Fabric from the Christmas Cave in Israel: Talmudic Background and DNA Sequence Identification. Journal of Archaeological Science http://dx.doi.org/10.1016/j.jas.2011.05.004
Murphy TM, Bola G. 2012. DNA identification of Salvia divinorum samples. Forensie Science International—Genetics. http://dx.doi.org/10.1016/j.fsigen.2012.04.004